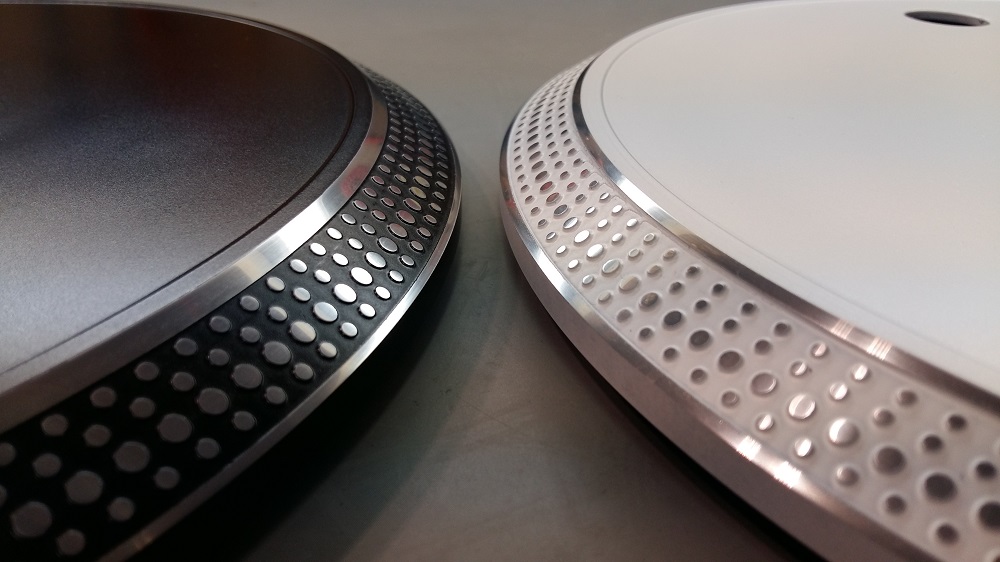 Involvement
My involvement with the Technics SL 1200 series of turntables goes back thirty years. I had my first pair when I was just sixteen years old; I still have them. I used SL's as a DJ for many years, and it is fair to say I got to know them very well.
Now my enthusiasm for them has proved to be of great value to audiophiles everywhere, because what began as a hobby is now a serious business.
Recycled decks
Technics have recently announced the new models, at a price un-affordable for many. So with my refurbishment, design and improvement service, the old decks are recycled back into use for any vinyl enthusiasts.
Imaginative
More than that, by my redesigning and imaginative décor restyling of the decks, I have produced some really cool looking models; you may see many examples of them on the site I work closely with; Green Vinyl in Breda and Vinylengine.com
Excellent standard
All my decks are brought to an excellent mechanical and electronic standard, no matter what condition they are in when they come into my workshop.
There is not much I do not know about them, so faults are quickly recognised. And, with my extensive range of spare parts, I am able to do repairs at a reasonable price. This also enables me to do repairs to all other makes of turntable.
100% working condition
So if you want that valued set of decks brought back to 100% working condition, or simply to have them modified to suit your particular use, give me a call first.
For new enthusiasts, or DJ's and audiophiles who want to begin again, I always have a supply of original finished decks and 'pimped' decks ready for sale.
Broken decks
And what of those broken and 'distressed' decks you no longer want? I may be interested, so tell me about them first; I will pay a fair price.